Specialists In Exhibition Stand Design & Construction
We are a leading Booth Construction / Exhibition Stall Design / Raw Space Design Company & Fabricators based in Delhi. We have been in the business for the past 25 years and have been a part of all leading exhibitions around the globe. With a team of highly skilled professionals, we continuously strive to deliver innovative and captivating designs that leave a lasting impression.
Our track record proves our expertise and dedication in the industry. We have broadened our client base while emphasizing the unique requirements of business firms, resulting in tailor-made solutions.
If you are looking forward to collaborating with the best exhibition stall designer in India, please don't hesitate to reach out to us.
Custom Stand
Create an unmatched competitive edge at an exhibition and attract visitor attention with a clever booth design.
Country Pavilion
Amazing cost-effective stands built in country pavilion to showcase products and services.
Two Storey Booth
Get cost effective yet double the display potential with our two store booths. We design this classy and convenient type of stand for you.
Outdoor Stands
We have the proficiency in building visually stunning and high impact outdoor stands to enhance your participation .
What makes Strides Design Studio the best exhibition stall design company in India?
What sets us apart is our unwavering dedication to customer satisfaction. We prioritize our clients' needs and work closely with them throughout the entire stall design process, ensuring that their vision is brought to life. From conceptualization to execution, we maintain open lines of communication, providing regular updates and seeking feedback to ensure that the final product exceeds expectations.
Furthermore, our extensive experience and industry knowledge enable us to stay ahead of the curve when it comes to emerging trends and technologies. We continuously invest in our team's professional development and stay updated with the latest tools and techniques to deliver cutting-edge designs.
When you choose us as your exhibition stall design partner, you can expect nothing but the best. Our passion for design, combined with our expertise and commitment to excellence, makes us the preferred choice for businesses looking to make a strong impact at trade shows, exhibitions, and events.
Experience the difference of working with the best exhibition stall design company. Contact us today to discuss your requirements and let us create a captivating and unforgettable exhibition stall for your brand.
Our Clients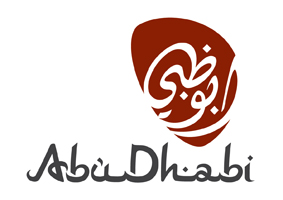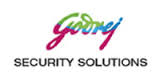 Upcoming Exhibitions
India Machine Tools Show (IMTOS) at Pragati Maidan, New Delhi
Smart Home Expo (SHE) at Pragati Maidan, New Delhi
FABTECH INDIA 2023 at Pragati Maidan, New Delhi
Awar Expo 2023 at Pragati Maidan, New Delhi
INDIA BOILER EXPO 2023 at Pragati Maidan, New Delhi